deze cursus is reeds voorbij
Fascial Decoding | Serge Paoletti
1,375.00

€
Docenten
Start
12 november 2021 09:00
Einde
14 november 2021 17:00
Fascial Decoding is a post-graduate course for osteopaths.  6 days, spreaded over 2 course weekends of 3 days.

There are no osteopathic techniques without a fascial input. Whatever technique you choose, you must go through the fascia. Fascia is the link in between all osteopathic techniques. This is the starting point of defense against disease and it's the level where different trauma are stored. The purpose of this course is to learn the subtleties of fasica and their mode of operation and action. Through the embryological, anatomical, physiological and biological study, we will discover the various treatment options in relation to fascia. 
The latest research in fascia will be discussed that allows us to push back our therapeutic possibilities.
° Embryological development of tissue movement.
° Notions of genetica and epigenitca
° Role of stem cells and cell communication
° Biodynamic phenomena
° Systematisation of the fascia and concept of clinical anatomy and pathophysiology
° Pathology of fascia such as connective tissue scar adhesions
° Fascial constitution and the importance of water
° Fascial biomechanics; tensegrity concepts
° Role of fascia and their intervention in disease processes.
✔️

FIRST WEEKEND (do 15, vr 16 & za 17 april 2021)

First Day
The various fascial techniques; application principles
The observation tests
Techniques with great and short liver
Listening techniques, induction and treatment
Techniques applied on the lower limb with notions of anatomical and physiological pathology and clinical cases.
Second Day
Pelvis, specific techniques
Keys of the pelvis
Specific fascial techniques on the upper limb and shoulder
The specific techniques on the column
General equilibration of fascia
Third Day
Fascial techniques in translation adjustment
Techniques on the dura mater
Equilibration fascial anterioposterior
Equilibration fascial general



✔️

SECOND WEEKEND (vr 12, za 13 & zo 14 november 2021)

First Day
Plexus techniques
Discussion on the pogram of the first weekend
Transfixing techniques
Techniques of 'desideration ' and self-corrections
Specific technical appliccations on sports and seniors
Second Day
Notions of cellular memory on the peripheral and central impact
The technical possibilities resulting
The treatment of pregnant woman and intra-uterine techniques-
Treatment of a woman in a girlde
This part will tak particular account of the notions of memory cell with many clinical examples and practical demonstration including babies.
Third Day
Fascial techniques in translation adjustment
Techniques on the dura mater
Equilibration fascial anterioposterior
Equilibration fascial general.
Accreditatie wordt aangevraagd bij GNRPO & NRO.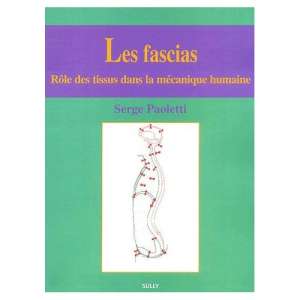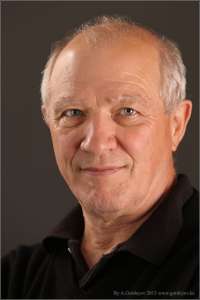 Serge Paoletti is wereldwijd bekend als docent in postgraduate cursussen over het fasciaal systeem. Hij studeerde in 1983 af aan de European School of Osteopathy in Maidstone. In de daaropvolgende meer dan 30 jaar geeft hij les als vaste docent en als gastdocent in heel de wereld: van Engeland tot Frankrijk tot Italië tot Duitsland… tot Rusland. Hij is mede oprichter van de "Académie d' Ostéopathie de France". Hij is co-auteur van verschillende boeken, samen met oa JP Barral en Torsten Liem. Hij is auteur van het boek "The Fascia: anatomy, dysfunction and treatment".
Fascial Decoding | Serge Paoletti
1,375.00 €
de cursus is volzet
Please enter a valid email!
Status
Schema
Vrijdag 12 november 2021 : 9.00 - 17.00
Zaterdag 13 november 2021: 9.00 - 17.00
Zondag 14 november 2021: 9.00 - 17.00